Stay in control with our client management system for disability services, out-of-home care and children's services.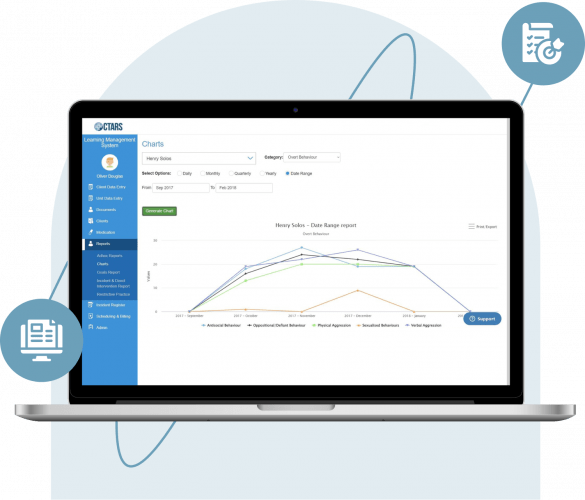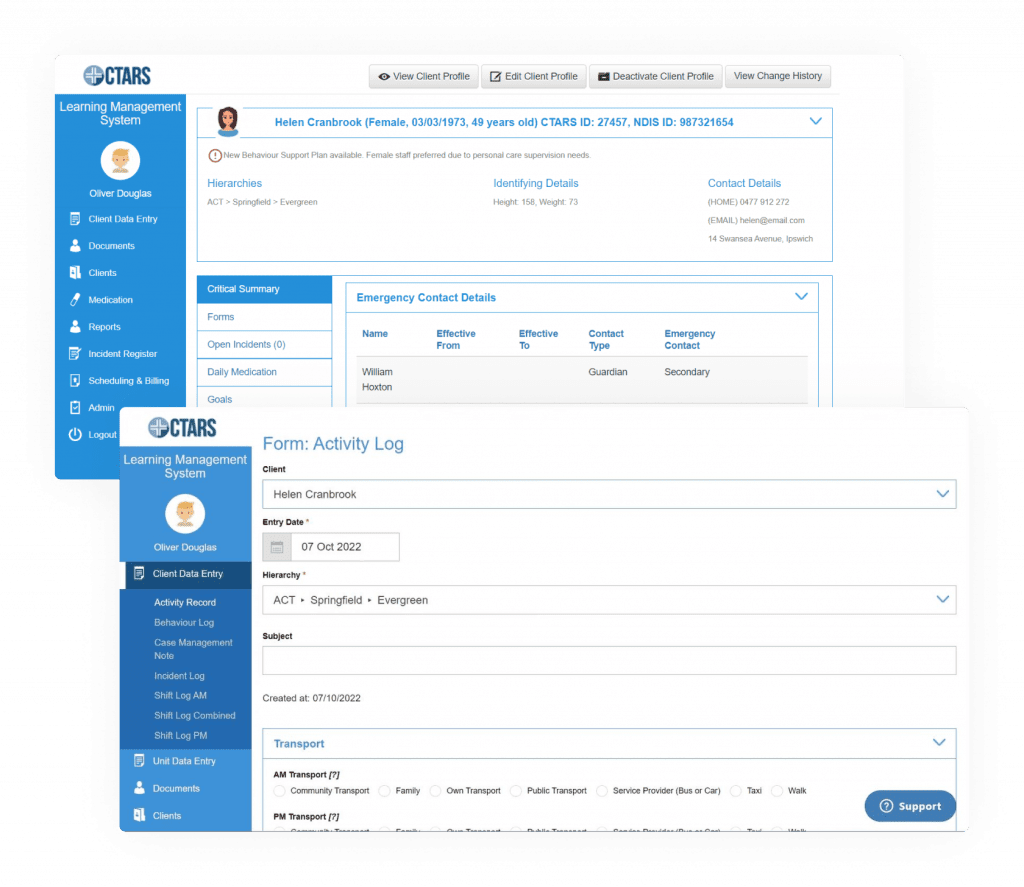 Client management made easy
One simple dashboard to manage clients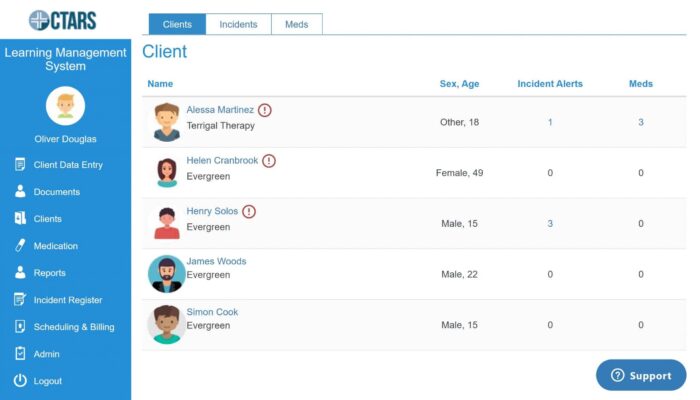 Easy record-keeping between shifts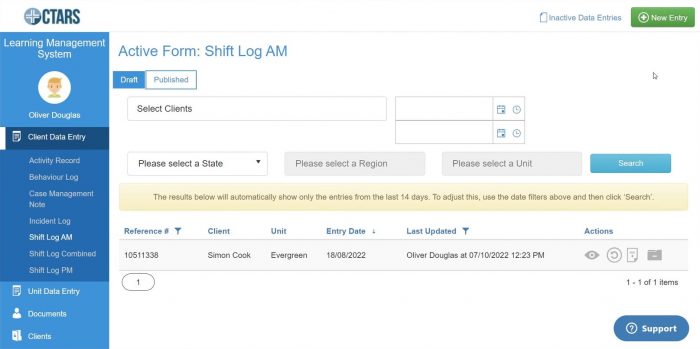 Create customisable forms to suit your workflow
Powerful reporting helps you stay compliant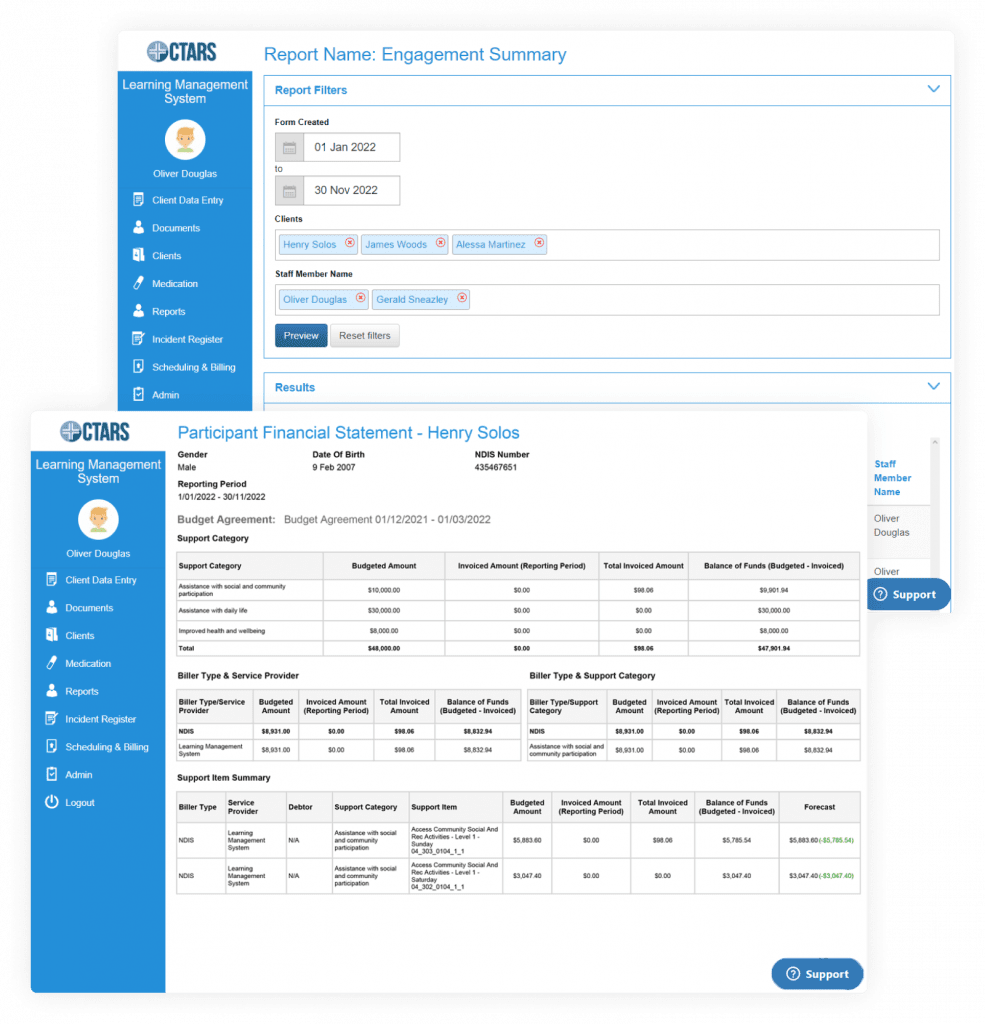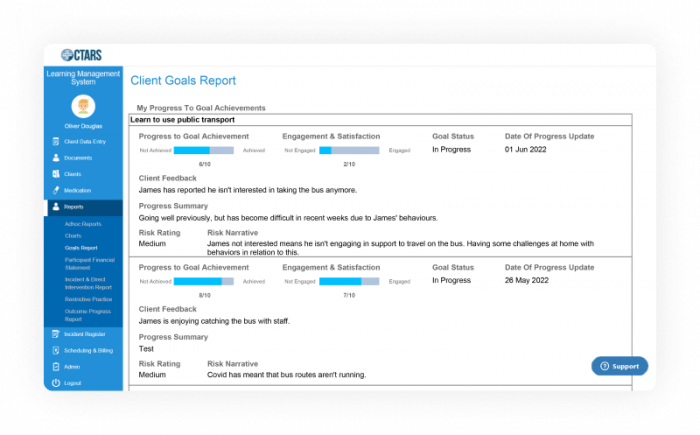 Monitor client progress easily with goal tracking
Respond to incidents with confidence
Frontline staff can easily submit incident reports quickly, so they can reach the right team members for appropriate action to be taken. As a customised NDIS client management software, our easy incident management reporting is NDIS compliant, so critical incidents such as injury and death that must be reported are done so on time. CTARS enables every service and incident to be directly linked back to a participant's file, making it easy to trace and report where needed.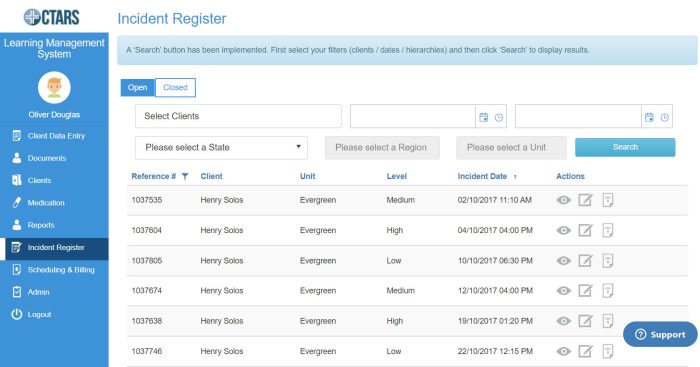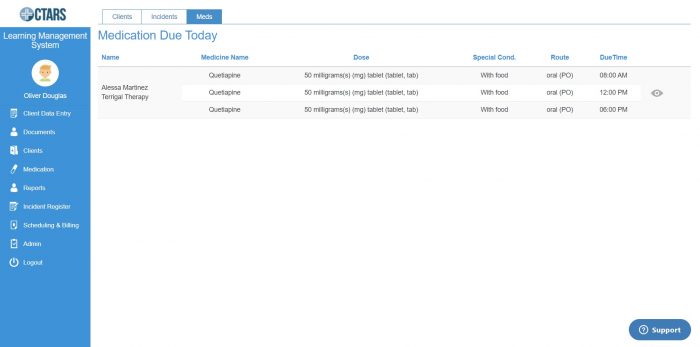 Eliminate medication administration errors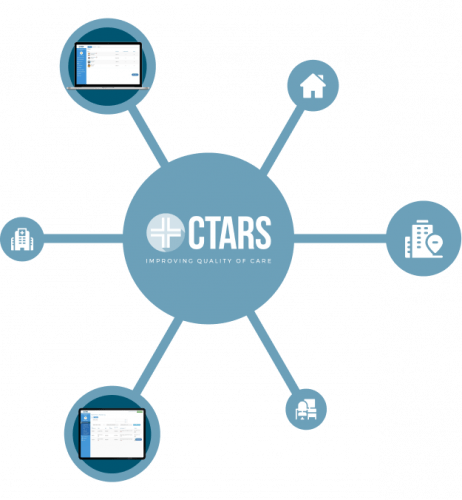 CTARS is a cloud-based client management system that is run on a web browser. This means you don't need to install any special software or programs, nor do you have to worry about hosting the system on your server. It's all taken care of for you, including any software updates. All you need is an Internet connection and a device, and you can access all your data through our secure password-enabled system from anywhere.
Mobility is the great gain of the digital revolution. Paperless and geared for remote access, no longer are you confined to one location. Use a secure password to log in day or night from anywhere. An internet connection is all you need.
CTARS can be accessed through desktops, laptops and tablets – giving you the freedom to manage your business and client needs from anywhere. The added flexibility makes collaboration more efficient across your business.
CTARS is cloud-based, meaning there are no software additions, installations or upgrades. With no headaches of server rooms and hardware glitches, simply log into your real-time system and enjoy the management benefits.