The NDIS was created in order to help people with disabilities live a better quality of life through enhanced services and supports, helping them gain more control and independence. It has proven to be a life-changing opportunity for hundreds of thousands of Australians. To date, over 19,000 NDIS providers have delivered services to more than 550,000 participants through the scheme. But the NDIS is governed by strict rules and regulations and some organisations unintentionally get it wrong. In this guide, we'll take a look at some of the most common mistakes NDIS providers make with funding and how to avoid them.
1. Claiming for services not covered by the NDIS
NDIS providers must ensure any claim is complete and accurate and the NDIS has specific guidelines determining what support services can be funded based on a participant's disability-related needs. Unfortunately, in some instances, they end up claiming services not covered by the NDIS and that fall outside its scope.
Some examples where the NDIS will not fund a claim include claiming services and activities not related to a participant's disability needs or can cause harm to the participant and others. Another instance where the NDIS will not provide funding is if the support falls under some other government or mainstream agency. Providers and participants should have clear communication about the scope of services under NDIS funding to avoid misunderstandings in the future.
2. Charging above price limits
The NDIS funds eligible people based on their needs and every participant has a plan listing their goals and funding details. They use this funding for supports and services delivered by NDIS providers. In order to maintain some control over how funds are spent, NDIS Price Limits are the maximum prices that can be charged for specific supports.
3. Wrong funding categories
Supports for NDIS participants are covered in three broad categories, capital, core and capacity building. The core category is based on supports provided to participants to partake in daily living activities. The capacity building category is to help participants become more independent. The capital category covers support for investments in assistive technologies, home or vehicle changes, specialist disability accommodation and equipment to support disabilities.
Unfortunately, adding the wrong funding categories when invoicing is a common problem NDIS providers make. Getting this right is crucial to ensure you are not making mistakes that could result in an NDIA audit or fines.
4. Adding wrong dates for services provided
It is relatively easy to make the mistake of entering incorrect support dates because it cannot just be for a set period of hours per month. For any NDIS service provided, it must be added to the invoice in a new line with the correct date. This ensures complete accuracy, especially as some weekend supports may differ from weekday support costs and will need to be recorded accurately in accordance with NDIS guidelines.
Digital invoicing can help you avoid any issues down the track, allowing for the recording of progress notes so that prior records are available and can be tracked to ensure the right dates are added.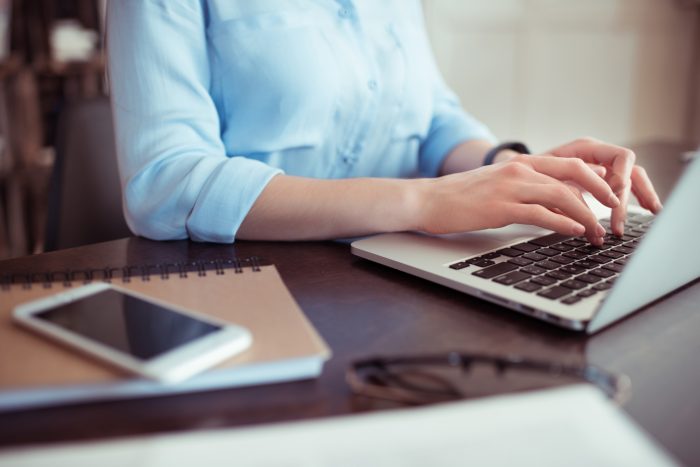 5. Exceeding allocated funding
Every individual has a certain allocation of NDIS funding based on their support plan. If an NDIS provider makes a claim that results in the funding being exceeded, then they risk being rejected.
Often, this goes back to not keeping a watchful eye on the funds available, either due to human error or inadequate software functionality to deliver a proper overview of fund statuses. Unfortunately, this is an all-too-common (but avoidable) mistake many NDIS providers make.
6. Lack of proper documentation and records
The NDIA requires certain documents, records and incidents to be recorded, stored and reported by registered NDIS providers. For example, if an incident such as an injury or accident takes place, the provider must have an incident management and reporting system in place to ensure the situation is managed and officially reported.
It is also the provider's responsibility to keep records of how funding is spent, invoicing, employee information and much more. As a business, you can be audited by the NDIA at any given point and you must have sufficient records to explain all aspects of your business and where funding was spent. This is why client record management is essential.
7. Misrepresenting supports provided
Sometimes, a provider may intentionally or unintentionally misrepresent the level of support given and charge more for the service. As an example, a participant is currently going through speech therapy with a qualified speech therapist.
However, the speech therapy assistant provided the service on many occasions. But the service was charged as provided by the speech therapist. The assistant may not be part of the NDIS plan, and if the provider is charging for full service by the speech therapist, then this is classified as a misrepresentation of support provided.
8. Submitting payment requests late
NDIS providers are expected to submit payment requests for services delivered to participants within a reasonable time. This should not exceed 90 days from the service booking in order to get paid.
Registered providers can request a payment through a provider portal for NDIA-managed participants. Providers also need to create a service booking before providing a service. Without this, you will not be able to request payments for support provided. You must also retain documentation such as approved service agreement, approved quotes, evidence of support type and quantity, staff rosters and more and provide them to the NDIA when requested.
A simple software to simplify your processes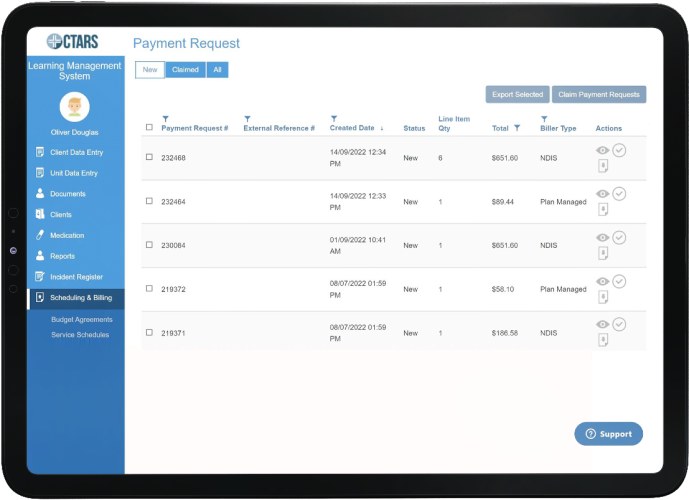 The NDIA has continually been updating their processes, even adopting advanced analytics to monitor provider claim patterns. It has become increasingly important to ensure you consider investing in technology and business processes to comply with NDIS regulations and the Code of Conduct.
All these mistakes can easily be avoided using NDIS-compliant software such as CTARS with full-scale functionality to accommodate every aspect of your workflow. From incident management reporting and invoicing and billing to goal tracking, document storage and a full overview of NDIS funding, we can help you stay compliant with all NDIS requirements. One of the biggest benefits of care management software is automated processes. The automation we provide simplifies your workload and allows you and your staff to focus on the things that matter – delivering a high standard of care, which, in turn, can help you find more clients.

Get to know how CTARS works and request your free demo to understand how we can help your business meet higher levels of productivity and profitability.