The NDIS has significantly impacted the lives of over 550,000 people with disabilities, allowing them to access funding for a wide range of supports and services and enjoy more independent lives in the community.
The National Disability Insurance Agency (NDIA) created the NDIS Code of Conduct and NDIS Practice Standards to maintain the integrity, high standard and quality of services. To date, over 19,000 NDIS providers have supported participants since the start of the scheme. Part of the services they deliver is maintaining detailed client records – to stay compliant but also because it makes good business sense.
In this guide, we'll learn more about client record management and why you need to take reliable record keeping seriously.
What are the NDIA requirements for record management?
Client record management is one of the benefits of care management software. It is crucial for providers to deliver a high standard of care. Without it, your staff and support workers are unlikely to know enough about the participant to give them the support they need.
For compliance, it is necessary to inform participants about their information's storage, sharing, and context. Additionally, participants must be informed about their ability to access, correct, withdraw, or amend their information or consent.
Securely storing details with appropriate access levels is also necessary. Additionally, it is important to ensure the ability to transfer, store, retain, and remove records when relevant and required. A good NDIS management software should do all this and more for you. 
What client records should you have?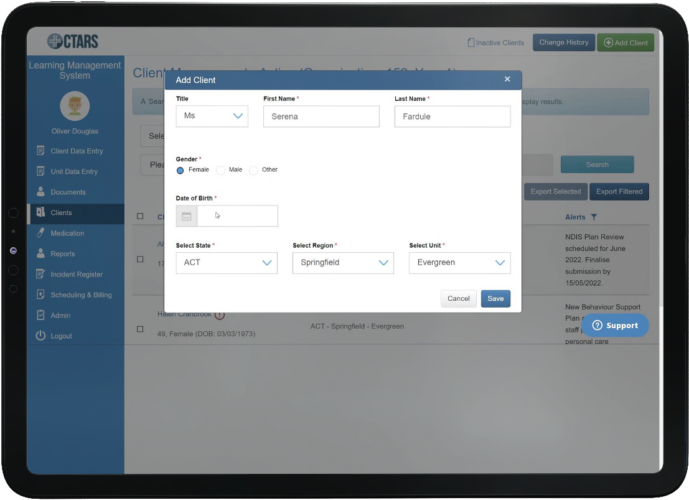 As part of the NDIS Practice Standards, providers are expected to manage detailed information of participants. This information must be accurately recorded, identifiable, confidential and current. A system should also be put in place where participants have the ability to access their information when needed. Some of the records include:
Details of participants
There is a need to record specific details of participants, including age, name, disability, likes and dislikes, specialist care and any other relevant information. Not only does this detail help support workers and health practitioners when providing care, but it also ensures respect for the participant – ultimately giving you the knowledge to deliver a higher standard of care.
Plan details, goals and reviews
Registered providers must measure and report on participant outcomes against goals. To know their progress, participants usually work with the NDIA every 12 months to reassess their plan. Providers may need to share reports demonstrating outcomes. For these reasons, recording information about supports and services delivered to support participant goals is essential. Meaningful changes can also be made where necessary to help achieve them.
Cultural considerations
Participants are entitled to support that respects their culture and beliefs. To achieve this, providers will need to identify and record the participant's culture, values, diversity and beliefs. This ensures all support workers, no matter who is on shift, are aware of the participant's individual needs.
Incident reports
Providers must mandatorily report incidents to the NDIS Commission, including death, serious injury, abuse, neglect and unapproved use of restrictive measures. All registered NDIS providers should have an incident management system to record and manage incidents and remain compliant. Failure to do so may result in penalties and loss of licenses in extreme cases.
Progress notes
Progress notes contain details about the care and support provided to the participant, so providers and loved ones are informed about their situation. They are crucial to help providers and support workers organise better care and interventions where needed to improve the quality and standard of support provided to the participant.
Medical history
Access to the participant's medical history and medication schedule can help providers gain insight into specific conditions, diagnoses and treatments. This ensures the provider can tailor supports and services to meet the participant's needs and provide safe medication dispensation at the correct times. Understanding medical history can also help you identify potential risks and implement safety measures to promote the participant's wellbeing.
Supports delivered to participants
Understanding and recording supports delivered accurately to participants will support you in getting paid based on their NDIS budget and funding allocation. The information you need to understand what support to provide includes NDIS number, NDIS funding status and allocation, support items and support item pricing. Providers can then organise services within approved funding limits and effectively deliver to the participant.
Service agreements
Having service agreements is recommended so there is clarity between participants and providers on the supports and services provided. Written service agreements are mandatory for providers delivering Specialist Disability Accommodation while recommended in other cases. It is always good to have these service agreements in writing regardless of the service provided to ensure no miscommunication.
What should you not record?
According to the National Disability Services, there are some things you should not record. This includes:
Your personal opinion about the participant, his or her family and other service providers.
Criticisms about support workers, participants and support networks.
Information not related to the participant and service delivery.
Inappropriate language, unless using direct quotes about an incident or some other situation.
How can a client management system help?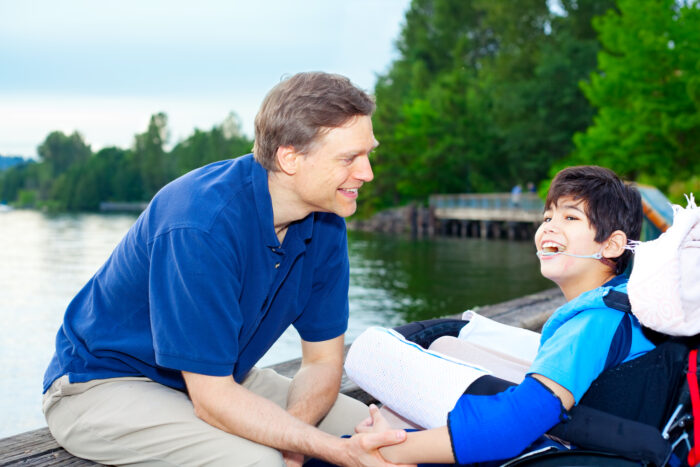 Due to its ability to record and store client information securely, a client management system such as CTARS is the perfect tool to help providers remain compliant and accountable to the NDIA. In addition, controlled access to relevant information in one location can help providers make effective changes and improve participant experiences and outcomes.
Undoubtedly, investing in the right technology can positively affect how you deliver services. With crucial client information on hand, providers can mitigate risks, improve care and ensure the safety of participants and employees.
Learn more about the common funding mistakes NDIS providers make and how CTARS works to help you stay compliant.
Schedule your 30-minute demo today. NO OBLIGATION!