The NDIS Quality and Safeguards Commission has introduced a range of regulations, guidelines, and standards for National Disability Insurance Scheme (NDIS) providers to ensure organisations do the right thing in alignment with NDIS Practice Standards and the Code of Conduct.
Compliance requirements ensure that providers operate ethically and lawfully while providing support services to people with disabilities in the country. In this guide, we'll explain more about compliance in the NDIS industry and what that means for your business.
What is the NDIS?
The NDIS is a scheme developed by the Australian government to support and fund people with ongoing disabilities. It gives them greater control over the support they receive with the ultimate goal of helping them live more independent and fulfilling lives. The NDIS provides funding for different support services, including therapy, assistive technology, community activities, personal care, and more.
To be eligible for NDIS funding, a participant must have a significant disability and be a permanent resident or a citizen of Australia or even a New Zealand citizen with a Protected Special Category Visa status.
What does NDIS compliance involve?
NDIS provider compliance includes meeting standards for quality, safety, and risk management, as well as following policies and procedures for reporting incidents and complaints, safeguarding participant rights and privacy, and maintaining accurate records. Some of the compliance obligations for providers include:
Make truthful and accurate claims for payments
Only charge for support aligned with a participant's plan.
Identify and declare any conflict of interest, and disclose to participants where necessary.
Ensure ethical and fair behaviour in all financial dealings.
Do not mislead to gain a financial advantage.
Do not try to bribe or ask a public officer to behave unethically.
Compliance is often made easier with a client management software that incorporates important NDIS-specific procedures.
What can an NDIS provider do to ensure compliance?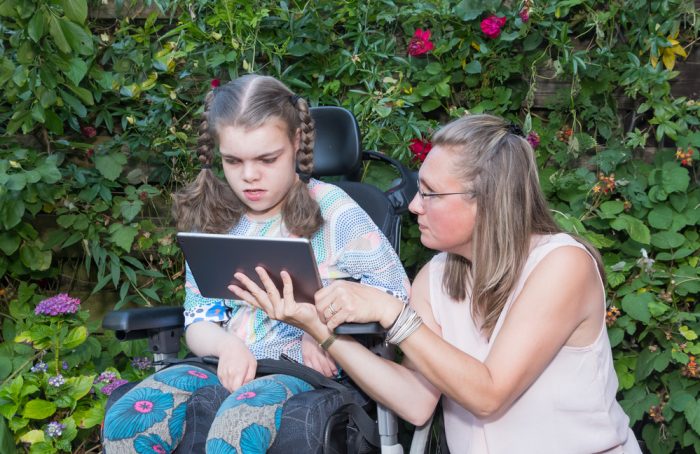 To start with, providers must register with the NDIS Commission. Compliance requirements set out in section 73F of the NDIS Act include:
Follow the NDIS Practice Standards
The NDIS Practice Standards are a set of requirements that providers must meet to deliver services under the NDIS. The standards cover areas such as the rights of participants, governance and operational management, support provision, and responsibilities of providers. For providers to renew their registration with the NDIS, they must undergo an audit against the NDIS Practice Standards every three years.
Adhere to the NDIS Code of Conduct
The NDIS Code of Conduct sets out expectations for delivering safe and ethical services for NDIS participants. The Code consists of seven relevant elements for NDIS providers and their workers.
Safeguard the rights of participants
The NDIS aims to help participants regain control of their lives through safeguards that protect them from harm, neglect, and abuse. Participants are to be treated fairly and ethically at all times so that they can enjoy a dignified life with the right support measures in place.
Provide high quality of care
Providers must have processes in place to ensure the safety and quality of their services, including risk management and incident reporting procedures. Tracking all aspects of care through tools such as medication management, incident reporting and management and more can help providers retain a high performance standard.
Have a complaints management and resolution process
Having a proper complaints management and resolution process ensures the satisfaction and safety of participants. A structured process makes it easier to identify the problem, which can result in more effective solutions.
Set up an incident management process
Incidents must be reported to the NDIS as part of the compliance process. An incident management process also ensures the safety and wellbeing of participants.
Worker screening
Worker screening sets out the standards of behaviour and ethical practice of support workers, assessing their suitability to work with people with disabilities. The NDIS requires all workers to be screened before they can commence work.
Maintain records and reporting
Record keeping is another requirement to ensure that an NDIS provider is able to deliver high-quality supports and services to people with disabilities. Reviewing records and reports also helps identify areas that need improvement.
Train workers
Training and supervising workers are important to ensure compliance with the NDIS Code of Conduct and NDIS Practice Standards. Training workers ensures they follow certain rules and guidelines to provide safe and effective support to those most need it.
Stay updated on NDIS procedures
Staying up to date on all NDIS procedures is essential for providers to remain compliant and follow best practices of the industry. This helps them continue to provide safe and effective support to people with disabilities.
What happens if an NDIS business fails to comply?
To ensure compliance and a higher standard of care for NDIS participants, the NDIS Quality and Safeguards Commission has listed some important compliance and enforcement priorities.
If a participant, their carer, or family makes a complaint, the Commission may launch an investigation into the complaints and non-compliance reports received and will likely issue a compliance notice to a provider to take or not take specific actions.
An NDIS provider who repeatedly engages in non-compliant behaviour may receive a civil penalty. This is imposed by the court when a provider fails to comply with the requirements of the NDIS Act. In cases of inappropriate conduct, a suspension or variance of registration may also occur, while banning orders may stop or restrict certain specified activities.
Can an NDIS software help with compliance?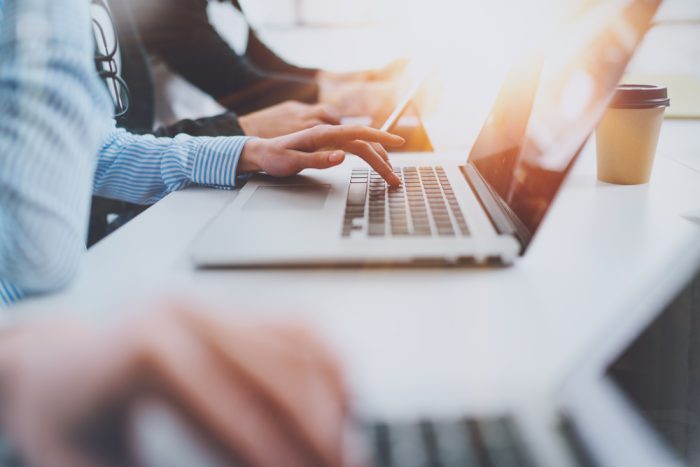 NDIS software such as CTARS is a comprehensive tool that combines all your operations and compliance requirements in one centralised platform. Automating nearly all aspects of your business and integrating with other advanced tools can help minimise errors, ensure NDIS compliance and improve overall efficiency.
Our software allows you to maintain a comprehensive client management portal, track, and measure reports, send invoices and claim NDIS payments, report and manage incidents and much more – giving you the tools you need to stay compliant with NDIS procedures.
Find out about how CTARS works to help NDIS providers streamline processes and maintain compliance.