The NDIS is a government-funded scheme to help people with disabilities live a better quality of life through increased support across different areas where they may have limitations. Running an NDIS organisation comes with its own set of challenges, especially since the sector has a high standard and must comply with different regulations and guidelines to maintain their registration and eligibility for NDIS funding. Doing this can be complex and time consuming for busy providers, which is where the implementation of technology can transform the sector for the better. While technology benefits business in the broad sense, this guide will look into the complexities of running an NDIS support business and how technology can help you deliver higher standards of service for the industry.
1. Better overview of NDIS participants
An NDIS provider must have a good overview of clients to be able to provide effective and personalised support services that meet their unique needs. To understand a participant's background, culture, goals, support plans, challenges and unique preferences, client record management is essential. Equipped with this information, you'll be able to provide high-quality care and achieve positive outcomes. An NDIS software tool can automate and do all of this for you, so your support workers can pull up the information they require at the click of a button instead of having to rummage through stacks of paperwork to find what they need.
2. Better control over participant care
The knowledge and background of clients available at the click of a button can give you better control over participant care. For example, features such as the ability to manage medication dosages and schedules will eliminate the issue of human error and forgetfulness, ultimately making sure your patients are receiving the medication they need at the right times. When you and your staff have greater control over how to care for participants instead of being buried in paperwork, you'll automatically lift your standard of care and provide quality support services to participants.
3. Greater communication between carers and participants
The NDIS promotes a person-centered approach, which means better communication between carers and participants. To achieve this, NDIS providers must have the right support tools in place to understand participants, their likes, dislikes and everything else in between. A communication tool between carers, support workers, plan managers and participants ensures their needs are listened to so that a positive relationship is built in the long run while helping you build a culture of trust and confidence in your services and personnel.
4. Enhanced operational efficiencies
Technology can significantly improve operational efficiencies for NDIS providers by streamlining manual processes and reducing the time and effort needed to manage operations. From managing participant information more efficiently, improving communication or managing budgets and invoicing to simplified reporting and resource allocation, technology can make a huge difference to help NDIS providers improve operations, reduce costs and deliver better support.
5. Reduced costs and greater profitability
The time and money spent on manual processes and paperwork is significantly reduced through the use of an advanced NDIS CRM software that delivers all operational resources on one comprehensive platform. The costs saved on operations can be better spent on improving quality of care and looking after staff to increase retention rates and deliver higher quality supports and services. With operations streamlined, resources accurately allocated and costs reduced, NDIS providers are in a better position to achieve profitable outcomes for their business without compromising on the quality of care they provide.
6. Improved participant outcomes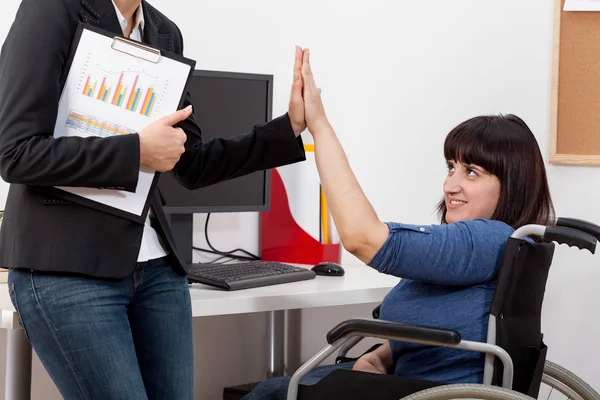 A better overview of a participant's situation enables NDIS providers to identify issues in advance and address any issues so they can achieve positive outcomes for participants. As an example, identifying certain assistive technologies or devices that can help participants achieve goals and outcomes that they otherwise couldnt due to their disability. Not only does this deliver better results, but it also leads to greater satisfaction with the provider and the support services provided, which could help your business in the long run.
7. Accurate funding and pricing
With access to automated NDIS pricing arrangements and API integrations through technology, providers will get paid quickly and more accurately using NDIS funding. Even though NDIS invoicing can seem complex, your software system can simplify it by doing the calculations on your behalf, improving accuracy and reducing time wasted. Being able to track NDIS price limits ensures that registered providers can accurately charge NDIS participants for the care they receive without worrying about claims getting rejected. It also ensures that NDIS organisations can meet their compliance requirements to maintain their registration and eligibility for NDIS funding.
Current challenges and future of technology in the NDIS industry
With around 573,342 participants being supported by the scheme, it's easy for providers to get overwhelmed with the sheer capacity and volume they have to deal with. NDIS organisations have also faced a range of challenges that can impact their ability to provide quality, safe and effective care to participants. Participant safety and wellbeing must be front and centre for NDIS providers. Sometimes meeting these standards can be a challenge, particularly for smaller organisations with limited resources. Additionally, some other challenges include:
Managing funding and cashflow while keeping costs down
Managing shifts and allocating resources
Training staff members
Keeping up with compliance and regulatory changes
Adhere to strict quality assurance standards
Maintaining privacy of participant data
While the industry is wrought with some complex challenges, many can be overcome through the implementation of technological advancements to increase efficiencies in the business. From thoroughly analysing data and tracking insights into participant needs to securely storing participant data and generating reports for audit purposes, NDIS providers are better able to tailor their services to individual needs and achieve better outcomes.
In summary
From adopting assistive technologies and using new machines and equipment to using NDIS software platforms for streamlining operations, technology will transform the NDIS sector through greater efficiencies – allowing providers to stay ahead of the curve and provide higher quality services.
NDIS providers looking to build more efficiencies into their operations will benefit from a client management software such as CTARS. With multiple features and advanced integrations, CTARS has the capability to meet the needs of most NDIS organisations today.
Learn more about how CTARS works, schedule a demo or contact us to find out more about how our software can integrate with your business today.